Maintaining healthy teeth and gums is an essential part of taking care of your overall well-being. Common oral health conditions like tooth decay, gum disease, and missing teeth can take a toll on how your smile looks and feels. Over time, they can also lead to bite misalignment and even bone loss.
Dental implants are the gold standard in restorative dentistry. They can restore proper bite alignment, improve the health and appearance of your smile, and help prevent long-term oral health issues like shifting teeth or bone loss.
Keep reading to discover how our Smart Arches dental implant procedures can improve your bite function and protect your oral health now and for years to come.
Why bite function is essential for oral health
Your bite can have a major impact on your long-term oral health, which in turn can affect your entire body. But what exactly is a bite, and why is it so important? In dentistry, a bite refers to the way your upper and lower teeth fit together.
Having a healthy bite means that your jaw can open and close smoothly and that your teeth fit together comfortably. A misaligned bite can impact your ability to speak and chew. It can also negatively affect your general comfort and facial appearance.
In addition to daily comfort and confidence, a healthy bite also contributes to your oral health by preventing common dental problems such as tooth decay, gum disease, teeth grinding (bruxism), TMJ pain, and headaches.
What are dental implants?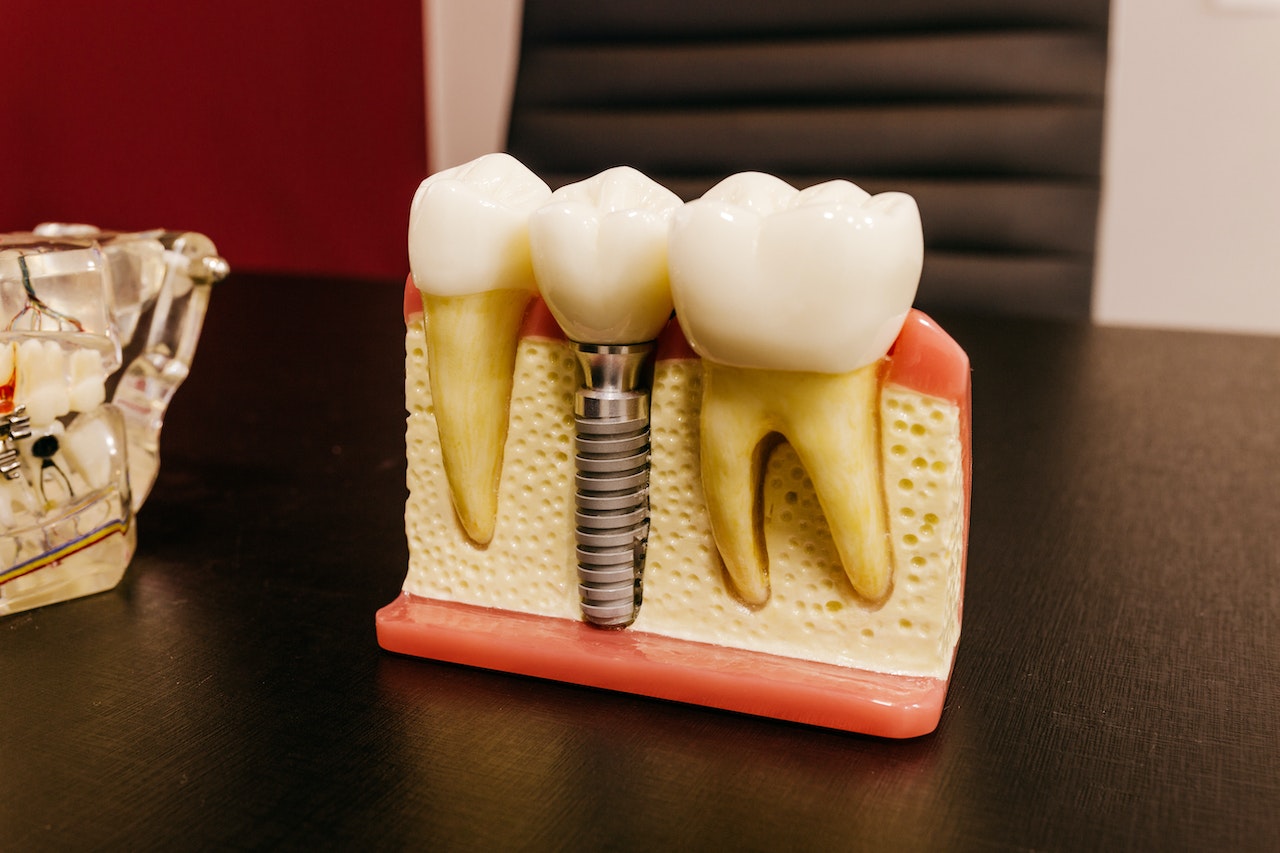 Dental implants are tooth restorations that can be used to replace one or more missing, damaged, or severely decayed teeth. They're considered the most effective and long-term solution for missing teeth, acting as a replacement for the tooth and the supporting root.
A single dental implant is comprised of three components:
A post – A small, screw-like post is securely embedded into the jawbone to act in place of the natural root and provide structural support for the tooth.
An abutment – A connective component, called an abutment, is attached to the post to securely connect it to the replacement.
A replacement – A crown, bridge, or other tooth replacement is attached to the implant, restoring the look and function of your smile.
Dental implants can be used to replace missing or decayed teeth individually. They can also be used to restore an entire row of teeth, with the all-on-4 method.
How dental implants can improve bite function
One of the most common reasons for poor bite function is misaligned teeth (malocclusion), which is frequently caused by missing teeth. When you have a missing tooth, the surrounding teeth will often shift to fill in the gap. This can subsequently impact the functionality of your bite. Missing teeth can also reduce the natural jawbone stimulation that occurs due to talking and chewing, leading to pain and even bone loss.
If you have a misaligned bite due to missing teeth, a dental implant can restore your bite function by filling in the gap and providing the structure you need to keep your jaw and facial structures strong and healthy.
Other benefits of dental implants
There are many reasons why dental implants are considered to be the best treatment available for patients with missing or damaged teeth. Some of the benefits of dental implants include:
Accessible – Most patients are good candidates for dental implants.
Easy to care for – Unlike dentures, you can take care of your dental implants just like you do your regular teeth.
Natural – Dental implants are custom-made to look natural and match the shape, size, and color of your existing teeth.
Long-lasting – With proper care, dental implants can last a lifetime!
Comfortable – Our skilled implant specialists use anesthesia and advanced technology to provide pain-free and stress-free procedures.
Restore your bite function and boost your oral health with dental implants!
At Smart Arches, we don't just offer dental implant treatment. We're specialists with years of in-depth training and real-world experience. We restore the oral health of our patients every single day by providing reliable, high-tech, and personalized dental implant procedures.
If you have missing or severely damaged teeth, our compassionate and experienced team of dental implant experts is here to help.
Contact us today to schedule a FREE consultation!