Advancements in dental technology and treatment methods have given patients more and better options when it comes to fixing problems with their smiles. Our expert oral surgeons at Smart Arches can restore the health and appearance of your teeth, even if you have an entire row of missing or compromised teeth. But in many cases, it takes more than one appointment to achieve the final result, and that's where temporary tooth restorations come in.
Temporary restorations enhance the functioning and appearance of your smile while we're creating your custom-made permanent replacement. Keep reading to learn everything you need to know before your procedure.
What are temporary restorations in dentistry?
Temporary restorations in implant dentistry are short-term crowns or bridges that can be used to fill empty space in the smile until a permanent replacement can be placed. There are a few reasons why
dental implant specialists
provide temporary crowns. In some cases, a permanent tooth may take a few weeks or even months to customize and prepare for final placement.
Because most people don't want to walk around with a gap in their teeth unless they have to, temporary replacements can help them feel confident until their permanent tooth is ready. But temporary restorations are about more than just aesthetics. They're actually an important part of the healing process.
Some benefits of having a temporary restoration include:
Protecting the surgical site from infection
Preventing neighboring teeth from shifting
Allowing gum tissue to maintain an ideal shape
Helping the patient eat and speak as normal
Types of temporary restorations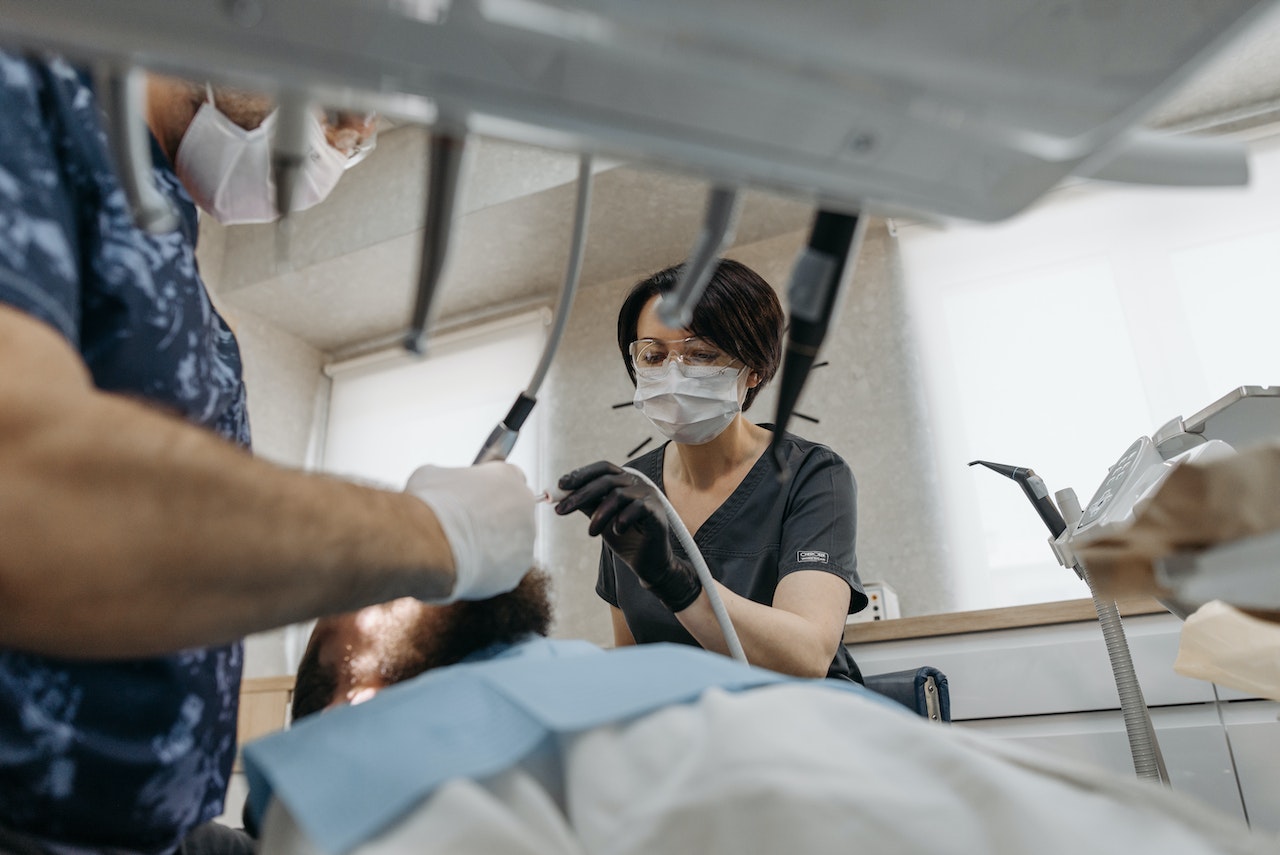 While your temporary restoration won't be customized to your exact smile like a permanent one, your provider will be able to send you home with a temporary replacement to suit your individual needs. Depending on your current teeth and the number of implants you need, you can have a temporary restoration in the form of:
In some cases, your oral surgeon may also provide you with a temporary filling to make the replacement look more natural.
The temporary restoration process
Not only do temporaries allow you to eat, speak, and smile with confidence while you wait for your permanent restoration, but they also offer other benefits. Your temporary restoration will:
Give you an idea of how your permanent smile will look and feel
Support the healing process at the implant site
Help establish bite alignment for your new smile
When temporary restorations are used in dental implant procedures
Temporary crowns, bridges, or other tooth restorations are used in most dental implant procedures.
In some cases, we can secure dental implants into the jaw bone and place your permanent crown or bridge during the same appointment. But while some patients are good candidates for same-day dental implants, in many cases it's necessary to wait until the implant site is healed before finishing with a permanent dental crown or other restoration.
How long you'll have your temporary restoration
The length of time you'll need to have a temporary restoration will depend on a number of factors, including your individual healing process and preferences. Modern temporaries are usually made to be worn anywhere from a few weeks to several months. Soft tissue usually develops and heals within 8 weeks.
How to care for your temporary restoration
While temporary tooth replacements are pretty reliable, they aren't as durable as your permanent prosthetic will be. That's why it's important to follow all aftercare instructions provided by your surgeon so it won't break, wear down, or fall out.
Here are some important tips for caring for your temporary dental restoration:
Don't chew anything until the prosthetic has set (usually 1-2 hours).
Don't eat anything hard, chewy, or excessively hot for at least a few days and avoid putting pressure on the crown itself.
Brush normally with a soft toothbrush.
Floss gently and avoid pulling out the floss vertically (thread it out from the gumline to avoid loosening the restoration).
If your temporary restoration falls out, is loose, or is causing you discomfort, call Smart Arches right away.
Get the smile you've always wanted at Smart Arches!
Missing or compromised teeth can take a toll on your confidence, not to mention your long-term oral health. At Smart Arches, we work with patients from all walks of life and with a variety of dental issues. Whether you need an individual implant to replace a single problem tooth or you're missing all or most of your teeth and need a comprehensive smile restoration, our incredible dental implant specialists are up to the task!
Browse our smile gallery to see our patients' transformations and contact us online or call one of our locations to book a FREE consultation today!