Dental implants are one of the most reliable and effective treatments for missing or severely damaged teeth. Implants have helped patients from all walks of life restore their smiles, regain their confidence, and improve their quality of life. In fact more than three million Americans have at least one dental implant, and that about 500,000 new implants are provided each year.
But are dental implants right for everyone? How do you know if you're a good candidate for dental implants? Whether or not implants will be beneficial to you depends on your medical and dental history, needs, lifestyle, and preferences.
Keep reading to find out if dental implants are the right treatment for you.
What are dental implants?
Dental implants are small posts (usually between 3.4 mm and 6 mm) that function like screws and fuse with the jaw bone to provide an anchor for a tooth replacement. Think of it like a secure metal alternative to the natural root of your tooth.
Implants are usually made from titanium or zirconia and are positioned surgically in just one or two visits. With proper care, a dental implant can last your entire life.
What makes you a good candidate for dental implants?
Most people dealing with tooth loss are good candidates for dental implant surgery. But there are a number of factors that impact whether or not implants are the right treatment for you, as well as the long-term success of your implant(s).
Missing or damaged teeth
Dental implants are a highly effective, long-term solution for patients who are missing one or more teeth. In some cases, they may also be used to replace severely damaged or cracked teeth, as well as those with infections that need to be extracted.
Healthy gums
During dental implant surgery, specialists must work closely with your gums. If you're suffering from a gum infection such as gingivitis or periodontal disease, this issue will generally need to be addressed before implants can be placed.
You can keep your gums as healthy as possible by brushing and flossing your teeth on a daily basis and visiting a dentist for regular cleanings and exams.
Adequate bone density
Dental implants must be secured to the jaw bone, which requires sufficient bone density. Patients who have experienced bone loss – which can occur due to missing teeth or as a result of gum disease – may require bone grafting procedures before implants can be placed.
Keep in mind that All-on-4 dental implants don't require the same standard of bone density when compared to conventional implants.
Good oral hygiene habits
Dental implants are designed to be a life-long treatment. But in order to ensure that they can withstand daily wear and tear, it's important to maintain proper oral care to keep them healthy and strong.
A good candidate for dental implants will practice regular oral hygiene habits such as:
Brushing at least twice daily
Flossing at least once daily
Rinsing with a gentle mouthwash once daily
Visiting your dentist twice a year for routine cleanings, exams, and screenings
A healthy overall lifestyle
While keeping up with necessary dental hygiene habits is an important part of maintaining a dental implant, it's also important to make sure that you're prioritizing health in every aspect of your life.
Eating a healthy diet with plenty of vitamins and minerals will go a long way to protect the integrity of your bones – and therefore the quality of your implant. Getting a good night's sleep and regular exercise will also help to maintain your oral health.
Who isn't a good candidate for dental implants?
While most patients are eligible to undergo dental implant surgery, some people are at a higher risk of experiencing poor outcomes.
Keep in mind that, while dental implants are often the most effective and durable solution for missing teeth, there are other treatment options, including dentures and bridges.
Patients who need to be cautious about pursuing dental implants include:
Children and teens
The very elderly
People suffering from uncontrolled diabetes
Patients undergoing cancer treatment
Smokers and those suffering from addiction to alcohol or other substances
Visit our team at Smart Arches to find out if dental implants are right for you!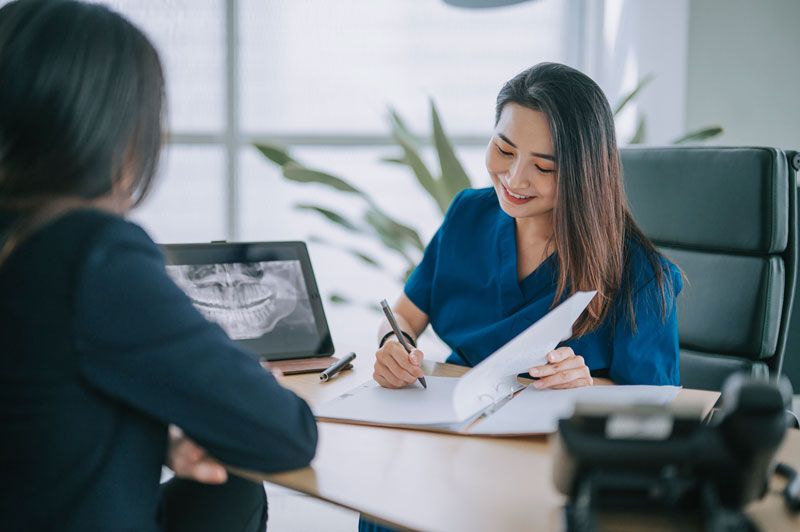 If you're suffering from missing, damaged, or infected teeth, you may be the perfect candidate for dental implants.
At Smart Arches, we specialize in providing dental implants to patients using a variety of advanced techniques. From conventional to All-on-4 implants, we have the knowledge and experience to repair your smile.
Schedule a FREE dental implant consultation by contacting us online or calling one of our locations. We can't wait to hear from you!